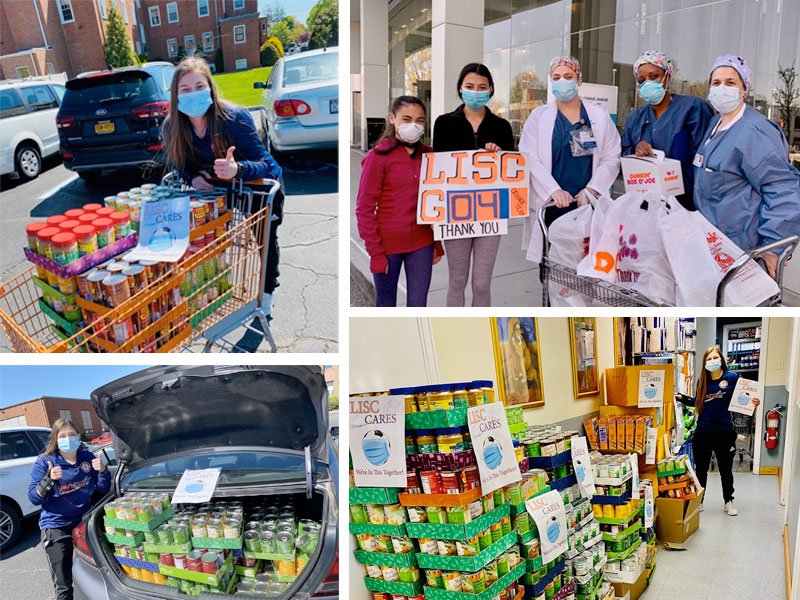 Recognizing the global impact of COVID-19, and how it is hitting New York especially hard, LISC wanted to contribute and help people in and around the communities where they train and play. LISC teams and players have taken individual initiative – for example Kaeleigh Romero of the Girls 2004 Orange team helped raise money to donate food to the front line workers at LIJ Hospital.  The team donated food and coffee to the nurses and doctors working hard during the pandemic to keep patients safe.
However, the club also recognized that banding together as a larger soccer community would provide relief to many more people and families that are in need across Long Island.  This is when "LISC Cares" was formed as a community service initiative in which the club comes together to help others during this difficult time.
LISC staff and families recognized that the outpouring of support for front-line workers and healthcare providers has been fantastic throughout the pandemic, however in speaking to many nurses and doctors, the amount of food they are receiving daily can also be overwhelming.  After hearing that healthcare workers are well supported, LISC contacted Island Harvest who works with Long Island food banks. Many food pantries across Long Island are depleted due to the decrease in donations and deliveries, so the club raised over $2,400 in order to purchase and deliver a food supply to St. Martha's Food Pantry in Uniondale and the Harborfields Alumni Community Outreach (HACO) program. St. Martha's Food Pantry provides food to three communities in the Uniondale area and has expanded its reach due to two other food banks being closed. HACO had also run into some difficulties in providing a food supply to families in the Harborfields community before LISC was able to step in and assist.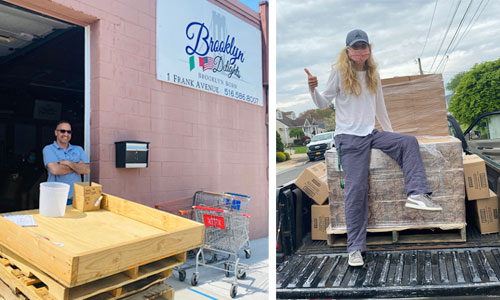 The club delivered over 330 cases of food earlier this week, and in the process came across many more caring and gracious members of the Long Island community who wanted to contribute the the efforts.  The Masked Mavens of Huntington, a small team of volunteers that are sewing and giving away homemade masks for free, donated to the cause when they observed the LISC Cares volunteers at the grocery store. In addition, Hardscrabble Wholesale Inc. donated two truck loads of food that was delivered to St. Martha's Food Pantry just a few days later. Hardscrabble Owner, Frank Raimondi, has said he would like to continue to donate to LISC Cares on a bi-weekly or monthly basis to ensure that the local food bank is able to support the community.
LISC Coach and Club Administrator Sage Dieterle stated, "Caring is a part of who we are as a club; from our coaches to our players and parents, and it all stems from a philosophy that we will always support our players holistically, not just as soccer players or athletes. Being able to give back is a privilege and I am grateful that so many of us were able to participate in this fundraiser and help support the community."
Thank you to everyone who helped support the "LISC Cares" food drive initiative. As we all know, we can achieve more together than we can alone, and this opportunity demonstrates just how much of an impact we can have. We are in this together and appreciate the support and continued commitment that everyone has shown.