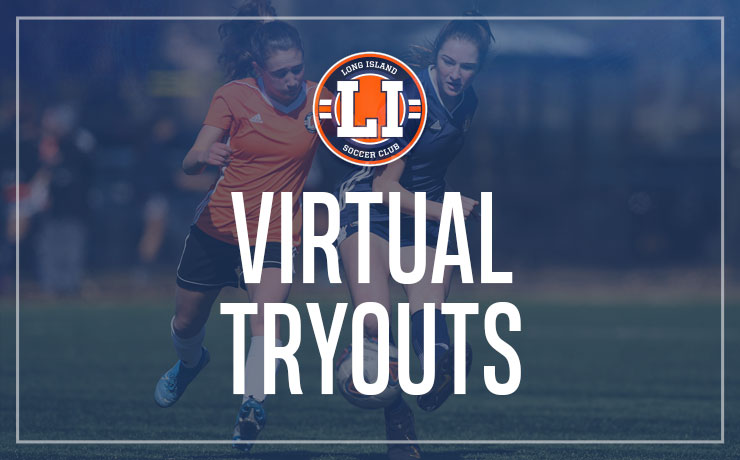 The innovative nature of Long Island Soccer Club is well known. At no time has this been more evident than during the current pandemic. The comprehensive online approach to providing LISC players with continued training, learning and team connection opportunities, within the safety of their own home has received universal acclaim across the soccer community.
At LISC, the health and safety of our players, coaches and families is our top priority. We are diligently monitoring the impact of COVID-19, and have a dedicated team working on solutions to support our families as the situation evolves. One of those solutions is the access to Virtual Tryouts.
LISC has created a Virtual Tryout Kit to provide a simple user-friendly method to all those families who wish to join the ranks of Long Island's top club. This kit shows you how to conduct your own virtual tryout in the safety of your own home. As well as taking all of the stress out of the tryout process the Virtual Tryout also leads young players to understand the basics of their eventual college recruitment process to a college coach via an application, introduction and brief video. In this respect it is yet another LISC product that will aid the players' future.
LISC's intention is to stay prepared as Phase 1 of tryouts is put into place. Phase 1 includes the safe virtual evaluation of simple technical skills such as ball control, first touch, passing, receiving and turning. In initiating virtual tryouts LISC remains optimistic that in the near future they will be given the opportunity to begin Phase 2, which will include small group tryouts where we can conduct further evaluation of prospective players while continuing to maintain and prioritize player safety above all.This ingenious solution will provide additional peace of mind during these unsettling times helping young players to secure a soccer future within the LISC family.
To See Our Virtual Tryouts Click Here!