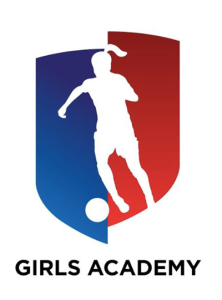 Long Island Soccer Club is pleased to announce its membership in the newly created Girls Academy for the upcoming 2020/21 season.
Interested players can register for LISC Girls Academy virtual tryouts by CLICKING HERE
Development Academy clubs across the country have banded together to establish a new platform for its players following U.S. Soccer ending operations of the U.S. Development Academy on April 15.  This unification of DA clubs has led to the creation of the Girls Academy.
With more than 60 former DA and National Women's Soccer League (NWSL) clubs, along with all eight former U.S. Soccer DA Northeast clubs including Long Island Soccer Club, committed to the new Girls Academy, this platform provides players with an opportunity to continue their growth on and off the field as they progress to the highest levels of elite soccer.
"We are excited to be part of a new, forward-thinking program that will uphold the highest standards and principles for top-level female soccer players across the country," said Meghan Frey, Long Island SC Academy Director. "We look forward to working with the very best clubs in the nation and continuing to provide our players the opportunity to compete at the highest levels in a 10 month program."
The biggest change in the Girls Academy is the flexibility allowing players to participate in high school soccer depending on individual club guidelines.  New substitution rules will encourage clubs to better utilize their talent pools, especially when showcasing players for college scouts.
A member of the Girls Academy 2005 team, Lindsay McShea stated "I am very excited to be a part of this new Girls Academy, I feel it will help me gain exposure to college coaches as well as allow me the flexibility to play high school soccer with my friends.  I am looking forward to the new challenges and highly competitive level of play that this league will bring."
Girls Academy clubs will be broken into seven conferences for the 2020/21 season: Northeast, Mid-Atlantic, Mid-America, Southeast, Frontier, Southwest, and Northwest. The Academy plans to have cross-conference matches, college showcases and a national championship series during its inaugural season as conferences and clubs create a schedule based on guidelines and recommendations from health and government officials during and after this pandemic.
Long Island Soccer Club will offer seven age groups in the new Girls Academy for the 2020/21 season: Under-12 Pre-Academy, U-13, U-14, U-15, U-16 U-17, and U-18/19.  Interested players should register for upcoming LISC Girls Academy tryouts HERE.
For more information about Long Island SC, email info@longislandsc.com or call 516-622-3900.